About business
The Argo Group provides solutions for the events (Special Situations), such as disposal of overseas assets, disposal of their overseas entities that went bankrupt, or helping them withdraw their business from overseas.
Solution
We contribute to the "Next Business Development" of the clients by solving Special Situations with the best mix of resources and services of the Argo Group.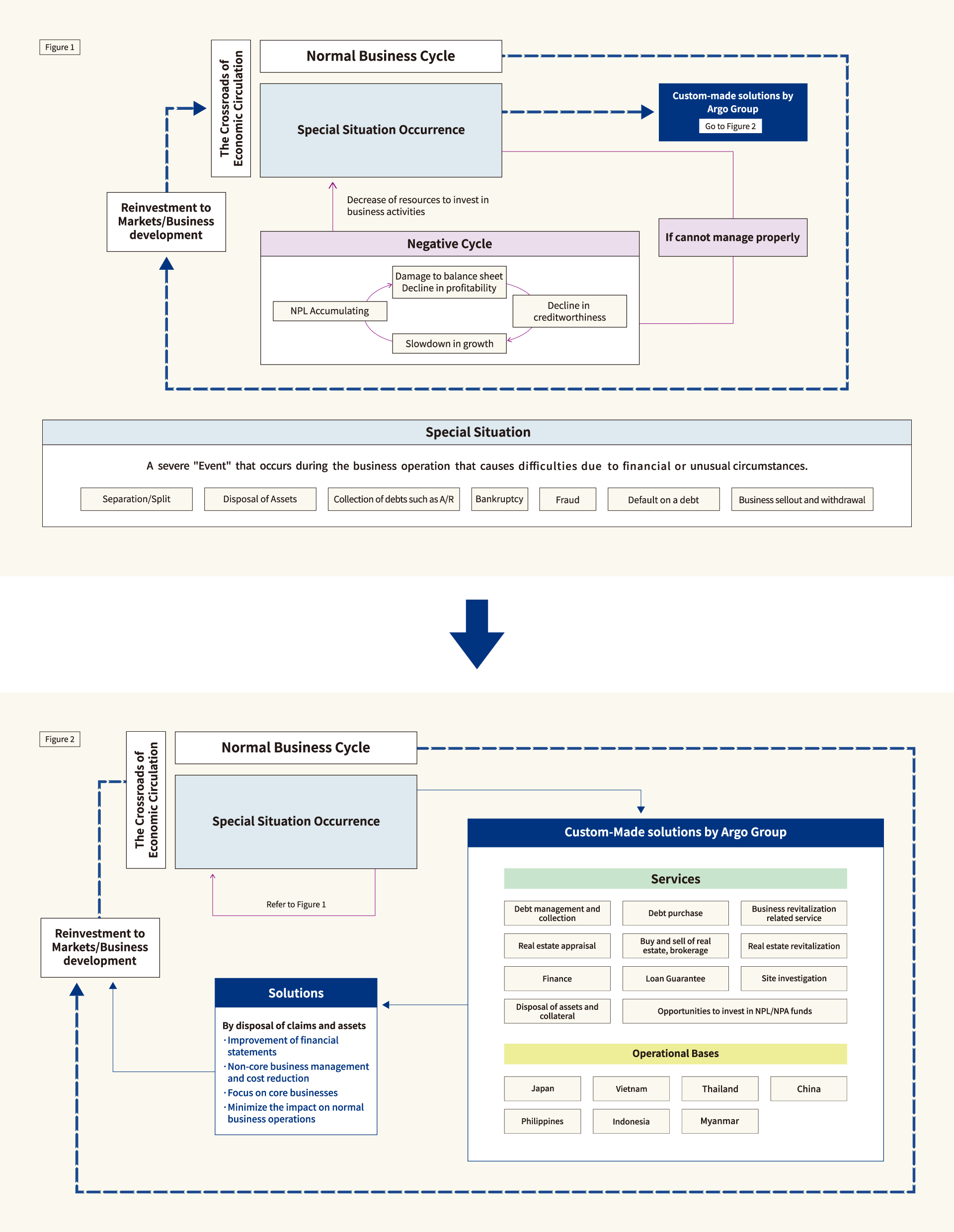 Service list
Establish local subsidiaries with partners in Asian countries to develop businesses with the experience and know-how fostered in Japan.
We aim to be the one and only "Custom-Made services" provider in Asia.
☆=Operation ◎=Project Achievements/Available